Technology Meets Business Acumen
We are a group of technology and business
experts with decades of development, consulting,
implementation and project management
experience in diverse industries across multiple
geographical regions.
We believe in having hands-on consulting
knowledge in all echelons of our corporate
hierarchy.
The people management platform
1,500+ organizations trust us to drive performance & engagement
Offering end-to-end solutions in ERP, BI
and Customized ERP verticals for various lines of businesses
FMCGs, pharmaceuticals, and Chemical
Mid Size to large multinational corporations and Fast-moving consumer goods, pharmaceuticals, and chemical companies

Real Estate and Construction
Land Development, Construction to Property management
Trading and Manufacturing Companies
Local and Import/Export trading, Process and Discreet Manufacturing 
Independent Professionals/consultants and Service-oriented firms



Knowledge Base (across regions)


Subject Matter Experts (SMEs) Structure
We are optimists who love to work together
We provide 100% customized IT services across domains & verticals.It helps new entities.
Subject Matter Experts (SMEs)
(Financials, Supply Chain and Menufacturing,Sales and Marketing)
BI Consultants
(OAC, OBIEE, POWER BI, TABLEAU)
Functional Consultants
(ERP, SCM, PPM, HCM, CRM, EPM)
Project Managers and Business Analysts
Technical Consultants
(Architects, Developers, Integrators )
Cloud and Database Administrators
(OCI, AWS, AZURE, ORACLE, SQL SERVER)
Our company is focussed on providing bespoke & core IT services to esteemed clients & partners. 
We are your trusted source in IT services and Support
We provide best-in-class IT services and technical support.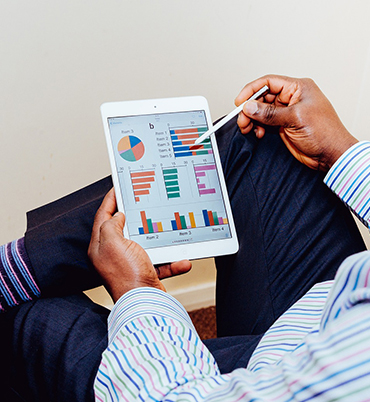 Analyzing new business data
Mobile responsive web design
Healthy User Experience Counts
See what our customer says about us
Our customers provide valuable opinions about our IT & software services.
Shaping a fresh business startup
Creating a wonderful experience for a new IT start-up company
Interesting articles updated daily
Go through the articles for an extensive insight into IT services