We offer expertise and deep tech IT consulting services to create an effective, comprehensive, and executable IT strategy for your organization's digital and technological transformation that is tightly aligned with long-term and short-term organizational objectives.
The implementation of an application system is a key activity for any organization, it could be to replace a current on-premises solution, add capabilities to an existing cloud environment, or is a greenfield deployment.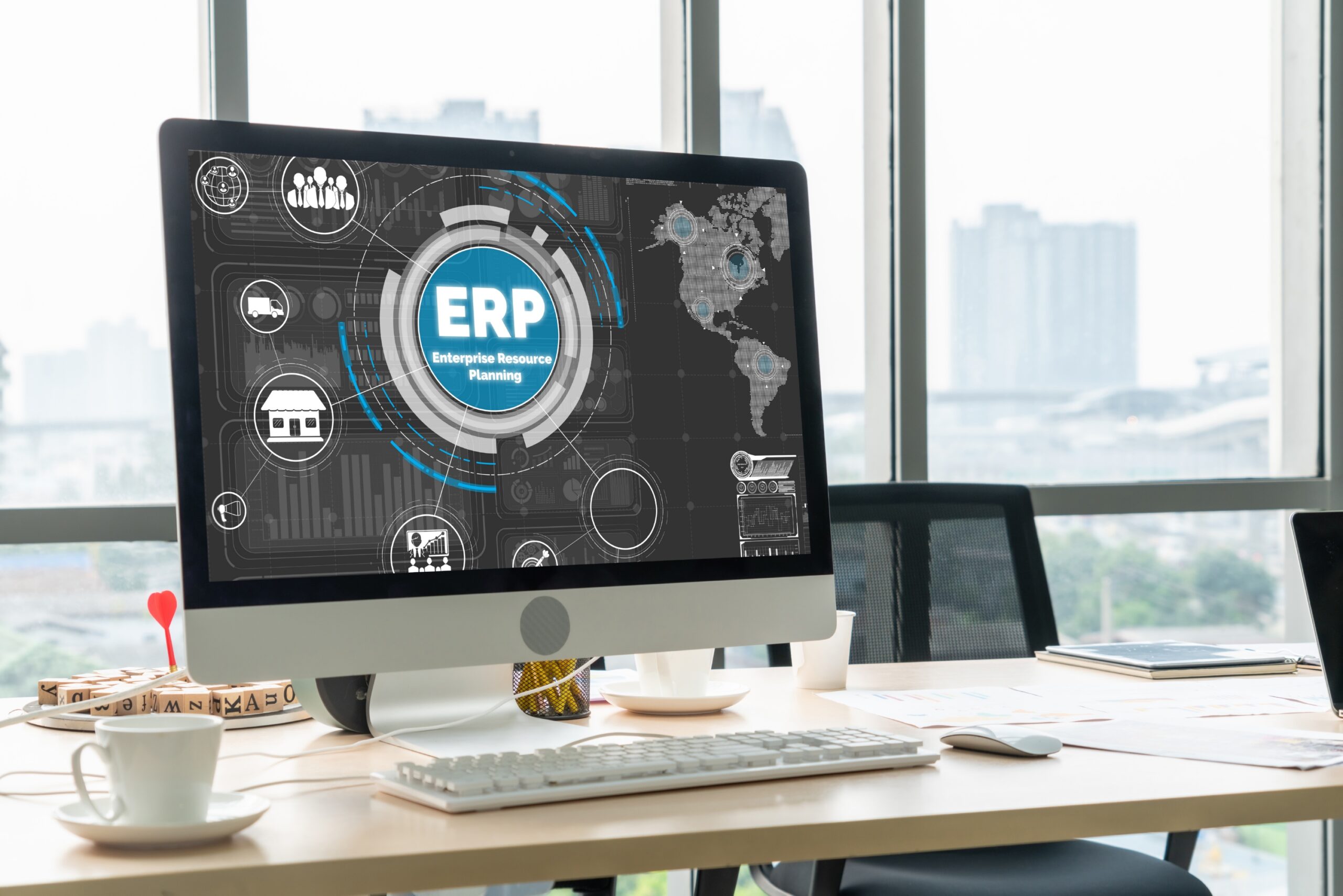 Enterprise Resource Planning (ERP)
Change is always disruptive and faces resistance, a carefully planned and coordinated effort by the experts will minimize the chaos and stress of ERP implementation.
Our team of Sr. Business/Functional Analysts, SMEs, and Architects follow a proven methodology for each ERP, led by Sr. Project and Program managers.
A structured and bespoke implementation plan should be essentially executed end to end.
Business Intelligence (BI)
Start your Business Intelligence Journey to get unique insights on performance and gaps of critical functions, enabling your proactive decision-making for staying ahead of competition.
We bring a dedicated and expert team of sr. business process analysts, ERP systems SMEs, and BI & DW tool architects/developers together for delivering a robust and scalable BI solution.
Implementation of BI tools gives insight into the past, present, and future by managing large volumes of structured and unstructured data over dashboards and visualizations. These visualizations create new business opportunities for exponential growth and massive internal efficiencies.
Implementing a new ERP or BI system on cloud or migrating existing systems on cloud or moving from one cloud to another is and extremely beneficial for most of the organizations in current business environment.
Our knowledge and expertise deliver core ERP and BI solutions in the cloud by assessing business objectives and architecting the right cloud solution quickly.

Cloud adoption is exhaustive project, operations, and speed are increasing, it's challenging to manage multi-cloud complexities with vendors and automation initiatives.
Cloud transformation has cross-portfolio activities linking development, operations, cybersecurity, and artificial intelligence, using IaaS or PaaS.
A software upgrade is similar to implementing a host of new functionalities for existing processes and involves data and application transformation with training as well.
It might have a new user interface or exciting new features, address compliance and security, or key structural changes.
An upgrade ensures a competitive edge, performance, cost optimizations, and continuity of support from the principal software vendor. Our team of experts deliver ERP and BI upgrades as per standards and without any disruption of ongoing business transactions of the client.
Impact assessment and compatibility analysis
Customizations and Data migration
Detailed project plan
Training and Go-live
An extension is an encapsulated piece of software which extends the functionality of an application by either modifying existing or adding new features.
Extensions usually contain business logic, definition types, a web application, or a back office configuration.
Extensions are developed/modified and implemented as per strict standards of a particular ERP or BI implementation, this ensures version upgrades and migrations without any affect to extensions.
Re-evaluating ERP for gaps and modernization, reconfigure and rationalize.
In extreme situations, the rolled-out ERP system comes at a high risk of being abandoned because of post-implementation issues such as the configuration was not flexible and compatible with users' preferred ways of working and long-established standard business SOPs. This situation usually arises either due to the implementer's lack of ERP system expertise or gaps in requirements and specifications.
Secondly, the continuously changing business environments require ERP systems of modern business enterprises to have the ability of agile reconfiguration to adapt to changes with quick responses.
These result in a reconfiguration exercise of the ERP to fill the gaps and integrate the legacy and standard functionalities which were ingrained in the ways of working of the organization.